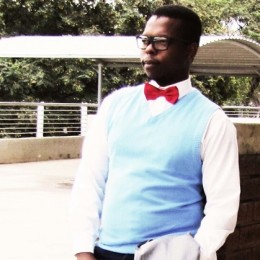 A-MoH
Amogelang is a Drummer, Producer, Pianist, Songwriter and Vocal Arranger from Mafikeng, Capital City of the North West Province in South Africa.
A-MoH, as he is known in music circles in Mafikeng, started playing drums in church in 2004 where his passion for music began to develop and he stepped into the professional arena in 2010. He then moved on to learning production in 2013 which led him to performing with Notshi (a South African hip hop artist) on Sky Room Live.
In his spare time he works as a Session Drummer, Songwriter, Vocal Arranger and Pianist for independent artists. He has done sessions with a Pretoria-based Rock band called Homeless Millionaires and two Mafikeng-based Fusion bands namely Mo'Miles and Reverb.
He is currently working with Nubia Soul through House Of Nubia Soul as a Drummer, Musical Director and Producer.
This energetic and determined young multi-instrumentalist also gets time in his schedule to do Hip hop, Neo Soul, Gospel, Pop and House production. His influences are deeply rooted in, but not limited to, Jazz, Soul, Hip hop, Gospel and House music, just to name a few.
He also takes pride in teaching music to upcoming musicians who are still developing their skills.
He has worked with:
Reverb (band), Co-founder & Drummer (2010 – )
Mo'Miles (band), Session Drummer (2012 – )
Cure 360 (band), Drummer (2012 – 2013)
Ssaptoropo (rapper), Producer & Drummer (2013 – )
MiSoul (Neo Soul Artist), Producer, Pianist & Drummer (2013 – )
Notshi (rapper), 1st Auxiliary Pianist (Sky Room Live) (2013)
Lucas Senyatso (bassist), Session Drummer (2013)
Homeless Millionaires (band), Session Drummer (2014 – )
"I strongly believe in uniting different cultures through my drumming and musical gift".
Social media