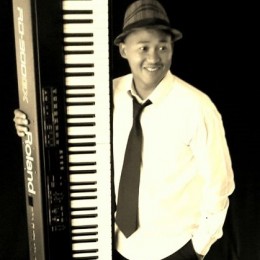 Clayton Anthony Michael
Clayton Anthony Michael is pianist/ keyboard player who loves to express himself with his instrument. He fully enjoys playing all types of music genre but mostly plays Jazz,Soul,R&B,house,Gospel,fusion just to name a few. Clayton is not only a pianist but also a singer, songwriter and also a guitarist who currently is working on recording his own songs with RockCity a band that is based in Mondeor, Johannesburg, South Africa.
Clayton is original from South Africa born in a small town in Randfontein called Toekomsrus. Being the youngest son of a Pastor he found it hard adapting to the pressures of growing up following certain protocol that goes with the name "PK" so from the age of 9 he started playing drums in his fathers church.
He soon developed the skills to become a all rounder playing keyboards, guitar and singing leading the praise and worship team and performing with various choirs.
In high school he started taking his instrument very seriously never hangout with friend was always constantly spending time in his room practicing songs from Four Play, Yellow Jackets,Fred Hammond, Commissioned, The  Winans. At the age of 18 he started his own band called Jordan with three of his friends who he was able to travel throughout South Africa playing at weddings, parties, concerts they took on any occasion just to have a platform to play! The biggest event the band played for was at a Jazz festival from that day Clayton decided to be a session musician
He is currently busy playing for RockCity band who is a gospel group currently doing very good in Johannesburg. He is also playing for a boy band called Versatile who is based in Randfontein.
Social media