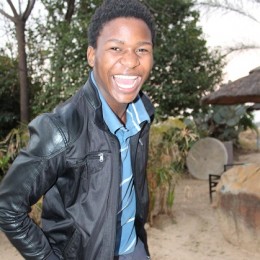 Mpho
Innocent Mpho Seema is a young ambitious growing man who likes music with his whole heart and he started playing his first chord at the age of 12 years where he was then instituted to a local music school in mamelodi going by the name CAFCA (Committed Arts for Committed Artists) at the age of 15 years.
Innocent then took the piano as his major instrument from the age of 16 and then started his own journey in the music industry, as he also took percussions as a second major. The love of music is just revolving around my world as it also speaks to the soul. By the age of 18 years (2013) then started playing both instruments progressively and took a decision to study more and more.
He then stepped into the industry when the music school started planning/having gigs worldwide and then it opened his eyes that he wanted the kind of life a musician has, where you will be called by people around to come jam and get more publicity and most of all finding your identity, by this I mean doing something nobody can do with your instrument.
Bands played with and the instrument I played:
Music Flair( Band) – Composer/Percussionist/Pianist
Sa Kosha ke Lerole(SKKL is a house band) – Percussionist
Dumi and Mpho (Duet) – Pianist
CRC Music Band (Band) – Drummer
PolyrythmiX & Nubia Soul (Band) – Percusionist
CAFCA (Big Band) – Pianist
As a Jazz rooted person and musician I try my best to adhere to other genres of music because we all communicate in different musical languages. Come gospel, African, Hip-Hop, and RNB you name them but all that counts is the identity you set on each of the genres.
Social media