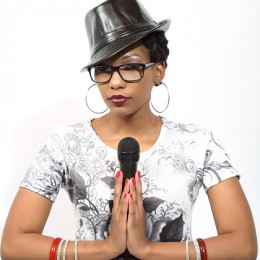 Nubia Soul
Posted on 1st July 2015 .

Comments are off
Elnathan Sidu she is a singer, poet and songwriter who goes by the artist name Nubia Soul. The name Nubia comes from the earliest civilization group of people in the northern parts of Africa, they were commonly referred to as the "A-Group", and Also Nubia refers to people of colour instead of black or African. Due to Elnathan's descendant background from Southern Africa tracing to the Northern parts of Africa, she has embraced her diversity as an African child, also she is soulful sister hence she adopted the artist name Nubia Soul.
Love Chronicles is Elnathan's debut album, the inspiration behind the name is because love is a basic element to everything in life. It can motivate a person to love their identity, one's neighbor and land. So Love Chronicles encapsulate different aspects of love moments or stages one comes across. The theme voice of Nubia Soul is to instill love within oneself, to appreciate the diversity of African people and bringing back its pride in a loving manner. The feel of the album is neo soul and lounge house with a touch of reggae. The producer who worked on the album is Thabang Modisha, he also produced for an established artist by the name of Flabba from Skwatta Camp. Nubia Soul's musical influences are Damian Marley, fourplay (the jazz group), Dwele, Zonke, Lulu Dikana, Nina Simone and the house vocalist Monique Bingham.
As an up-coming and independent artist she utilized digital platforms to promote and advance her music career. She independently placed her debut album on several major digital distribution stores such as iTunes and Amazon. She also opened up her own mobile application for Android and Apple device users. She also utilized various digital tools and platforms as well in such a way that she was featured by CNN Marketplace Africa channel 401 because she was riding at the back of digital platforms as an independent artist, the show was broadcast on 2 August 2013.
Since Nubia Soul's first release, she has learnt a lot in the music industry and connected to a lot people in the industry who are also helping her to grow as a musician. She has been working on her next releases and she has now partnered with Sheila Afari, A PR agent who has and still is working with the likes of AKA and Khuli Chana. Nubia Soul further established her own company called "House Of Nubia Soul", this company is housing her as the premier artist and managed by it, in all aspect of her music, from recording to promoting her craft. Nubia Soul also values live performances, she has formed a band called "PolyrythmiX" to perform all live performances with her.
Music is a universal language to which Nubia Soul employed to instill back the African pride and Poetry is the foundation and platform of echoing voices of principles that revives humanity. Nubia Soul continually perfects her craft holistically as an African child by singing and doing poetry and live performances.
Social media